All babies are cute.
There aren't many of us who could walk away from babies if we knew they were in danger.
But how many of us are willing to adopt a baby just because it needs us…?
This is one of those cases where an animal shows us humans exactly how to be selflessly empathetic.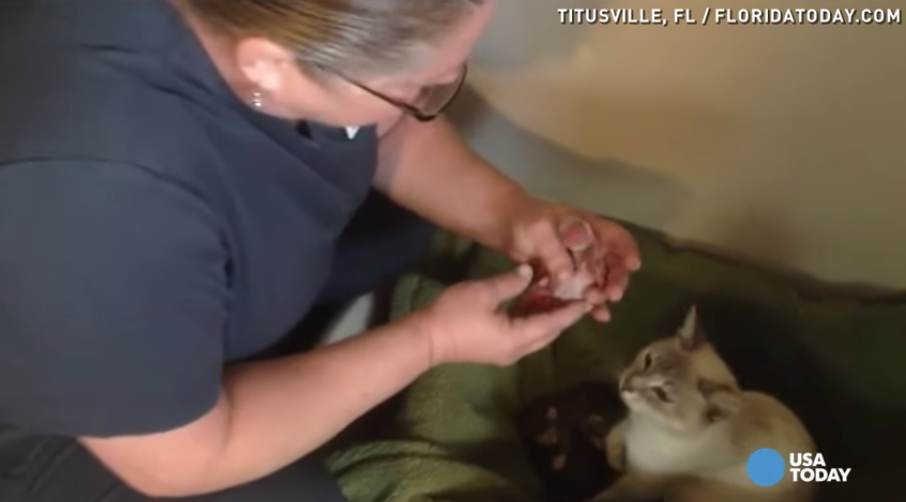 When a pregnant chihuahua gave birth in a shelter, she rejected her babies.
Perhaps she was just too stressed by her surroundings, perhaps she just wasn't ready to be a mom, but for whatever reason, she refused to let the babies nurse.
The tiny babies were in danger of dying if they didn't get to nurse very quickly. What to do?
Well, up stepped the a very unlikely surrogate mother of sorts: a mama cat!
When the SPCA staff put the puppies in the bed with the mama cat and her kittens, mama immediately started licking the puppies and rearranging her litter so the puppies could nurse alongside her kittens.
What a beautiful example of maternal instinct! It's sad that the mama chihuahua didn't have it for her own babies, but so wonderful that another mother stepped in to take over.
Before long, the puppies will likely be bigger than the kittens and probably even larger than the mother cat.
Even so, we bet mama cat will still consider them her babies! 😀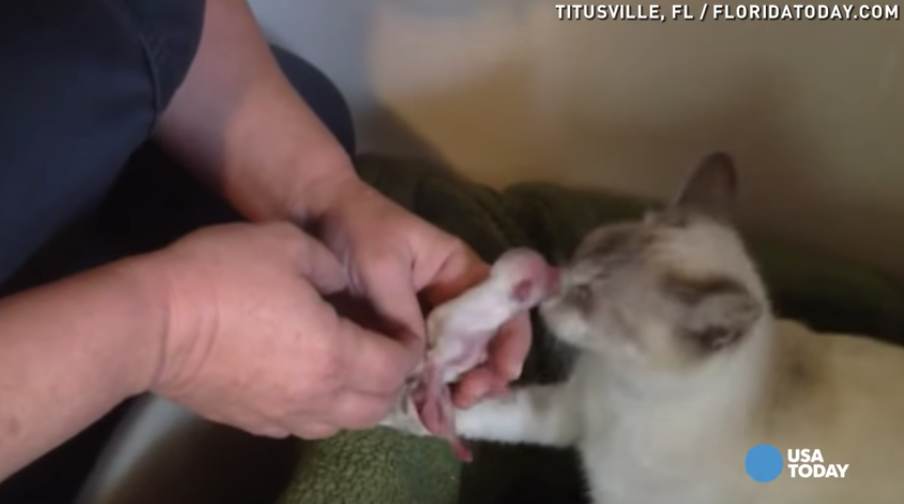 Source: FaithTap