When you live in remote regions of the world, you expect wildlife encounters.
It just comes with the territory.
But you certainly don't expect that wildlife to be on your front doorstep in the morning!
On the morning of January 28, 2018, Alexey Khaideyev got up and went to leave his home…but he couldn't open his door.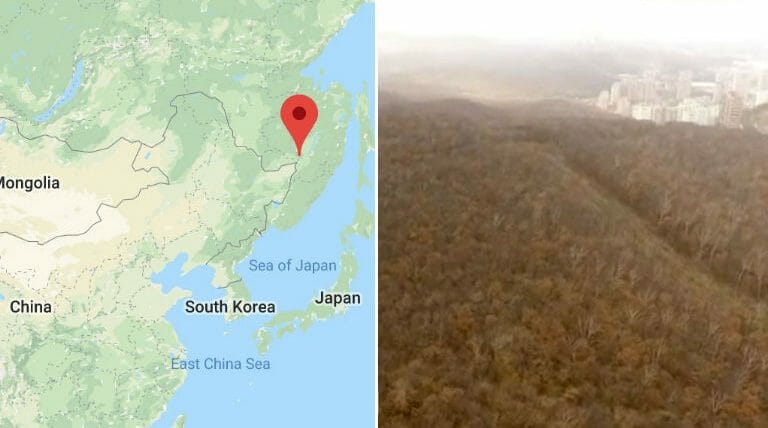 For some reason, the thing felt stuck, as if something was blocking it from the other side.
Alexey lives in a remote Siberian village, which always gets plenty of snow, so he first wondered if the door was simply blocked by a big mound of snow.
But when he looked outside, he saw that it wasn't snow; in fact, it was something that was very much alive, and very big!
It was a full-grown Siberian tiger and he wasn't moving.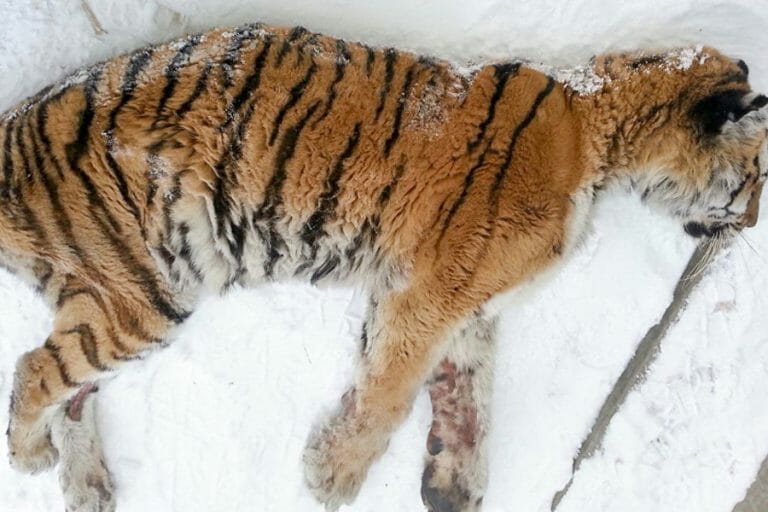 Having a giant, powerful predator outside his door made Alexey very uneasy, but he also knew the animal obviously needed help.
So, he quickly rushed for the phone and called some wildlife rescuers, explaining the situation as best he could.
The tiger spent most of the day on Alexey's doorstep and when the emergency team arrived, they were able to tranquilize the big cat and examine her.
As expected, she wasn't in very good condition. She had a gum infection and worse, she had no front teeth.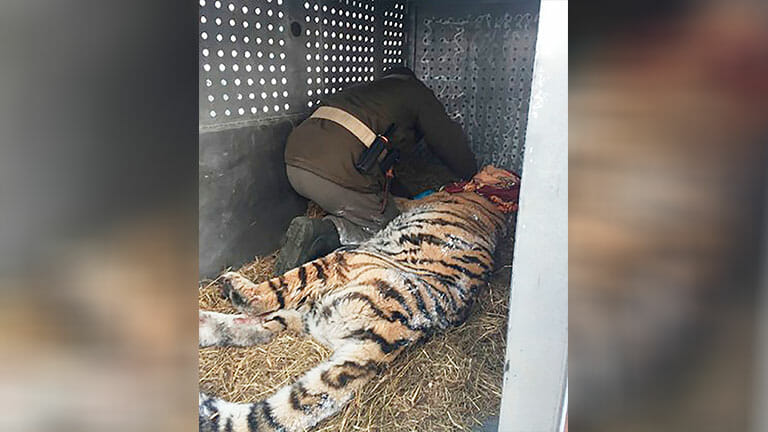 The team quickly transported the beautiful cat to Amur Tiger Center, a World Wildlife rescue dedicated to protecting Siberian tigers.
This particular tiger was also exhausted and malnourished, but she was also on edge. As the Center Director Sergey Aramilev said:
So, what to do?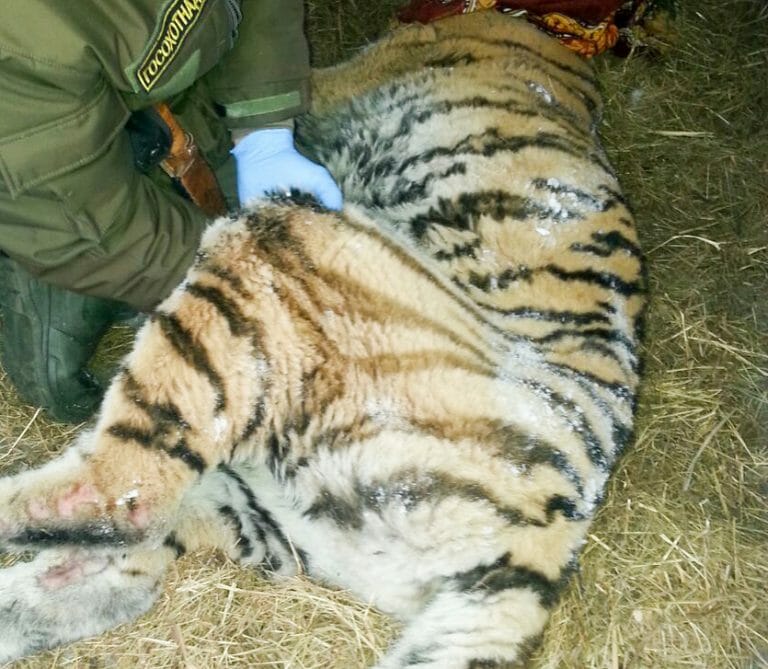 This particular female tiger is endangered, too; only about 500 of them remain in Eastern Russia, so the team knew they had to do something.
They carefully applied a few sedatives from a distance, then gave her some meat laced with antibiotics. And it worked!
The tigress was able to eat that and for a while, she appeared to get better. Unfortunately, the upward trend didn't last.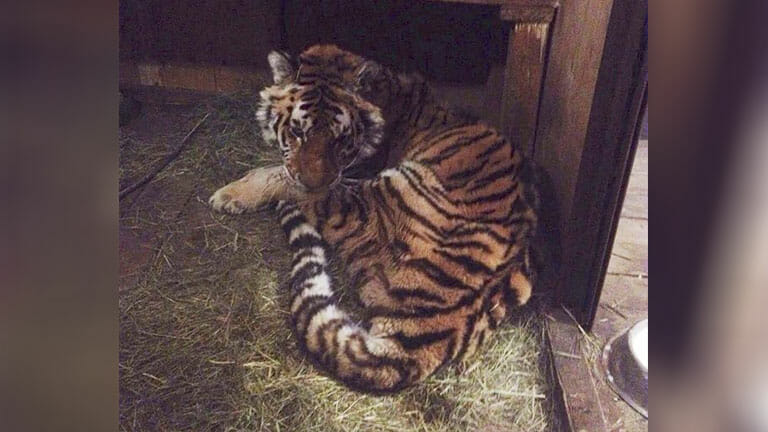 In February, she once again stopped eating. Said Viktor Kuzmenko, a rescue center executive:
Sadly, that illness had "natural origins" and though vets did everything in their power, the poor tiger started to slip away.
Later that month, she died, and Viktor added that "nothing could have saved her."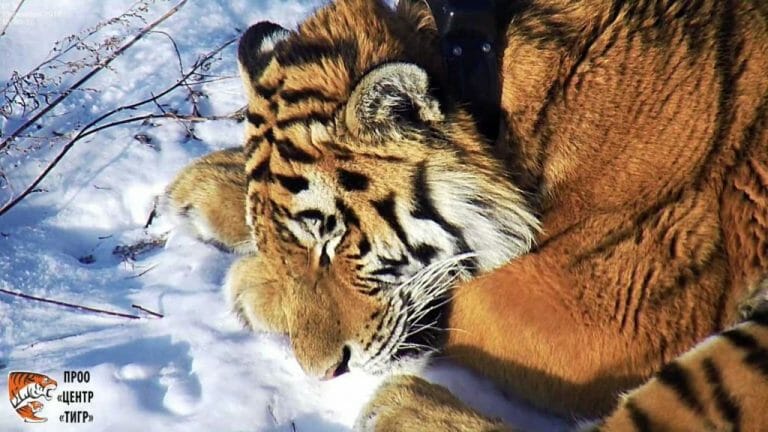 However, if it hadn't been for Alexey, she never would've had another shot at life, and this remains an important story:
Siberian tigers are disappearing at a rapid rate and we CAN help. Please check out the Amur Tiger Rescue Center website to learn more.
If we don't, such gorgeous creatures might go extinct in our lifetime. And nobody wants that.
Source: Honest to Paws